Two photo fineart prints on Hahnemuhle photo rag matte paper (310 g / m2 Giclée art print, museum quality) A3 incl. White border, signed and numbered edition of 30 pieces, square print 29x29cm printed on A3 (29.7x42cm). The prints are professionally printed and numbered and signed by me.
150 per piece including VAT and shipping costs within the Netherlands and Belgium, together for 270 euros including VAT and shipping costs
if interested, please send me an email to dissel@me.com  
Time to slow down:
Fortunately, I came across a sunken speedboat in the misty harbor of Volendam and managed to freeze it with a long shutter speed, to me its a piece of art.
It was an eye-opener for me, too much too fast and then there comes a moment when you sink into yourself and you have nowhere to go and need time to reset.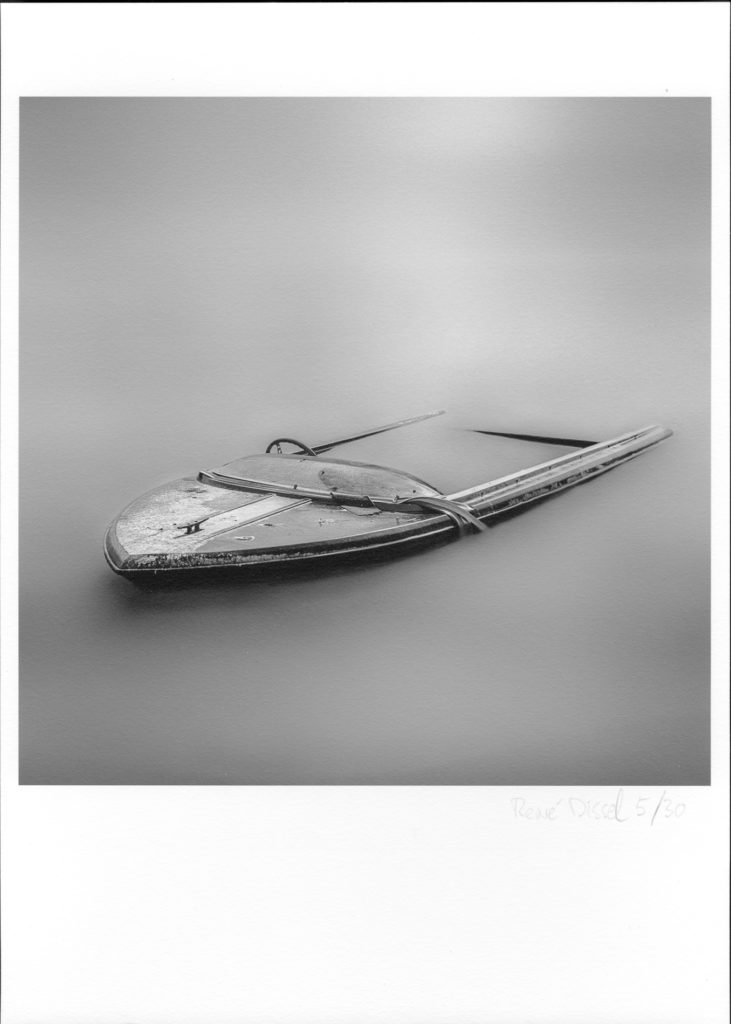 Rhythm
Poles of fishing nets in and above the water in the mist with some clouds in the reflection, taken with a slower shutter speed to abstract the image even further and to reinforce the dancing cohesion in the rhythm of the poles. (its not paint)