Proud and happy to be selected by Lensculture for the black and white awards 2020
The first photo is with dutch actor Peer Mascini † r.i.p. , it was an unforgettable shoot with this lovely character. During the shoot which i was making with a Rolleiflex Sl66 medium format camera loaded with black and white Kodak Tmax 400 there came someone at the door and i took that moment to capture the shot, Peer leaning out of the window in his beautiful loft in Amsterdam. The other photo's i took are more portraiture you can find them on my site at portraits.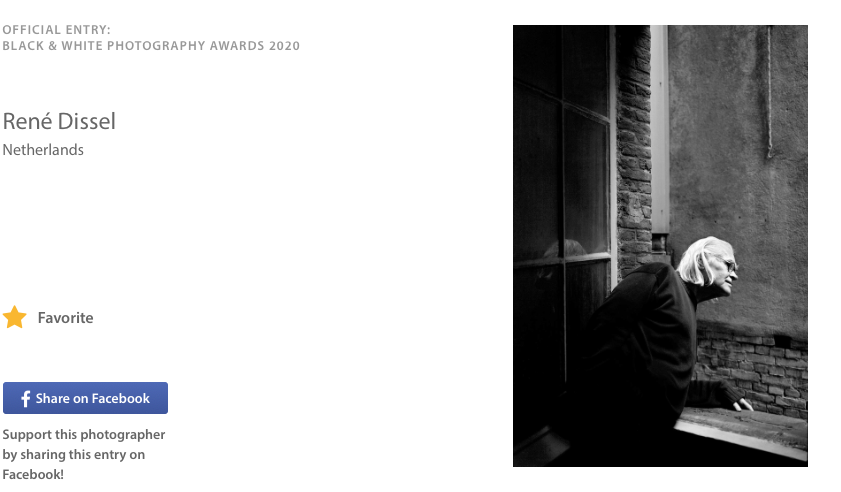 This one is more experimental and my first attempt to physical work the print and scan it afterwards. This is where i don't want to tell the whole story, thats to the viewer but ok its about contrasts
between the close eyed woman and the torn crow.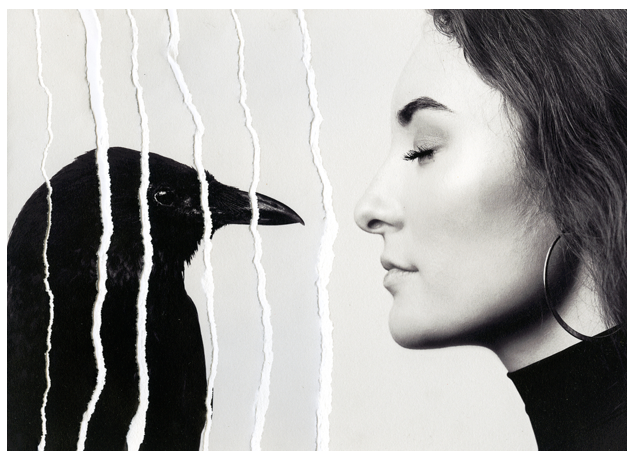 This photo i took actually after a nice portrait shoot with dutch singer/songwriter Janne Schra, I gave her a lift and it started to rain with heavy thunder and i took that moment in the pouring rain to get out and take this shot which gives it more of a cinematic mood, close with environmental atmospheres. To me it has a question in it which i like.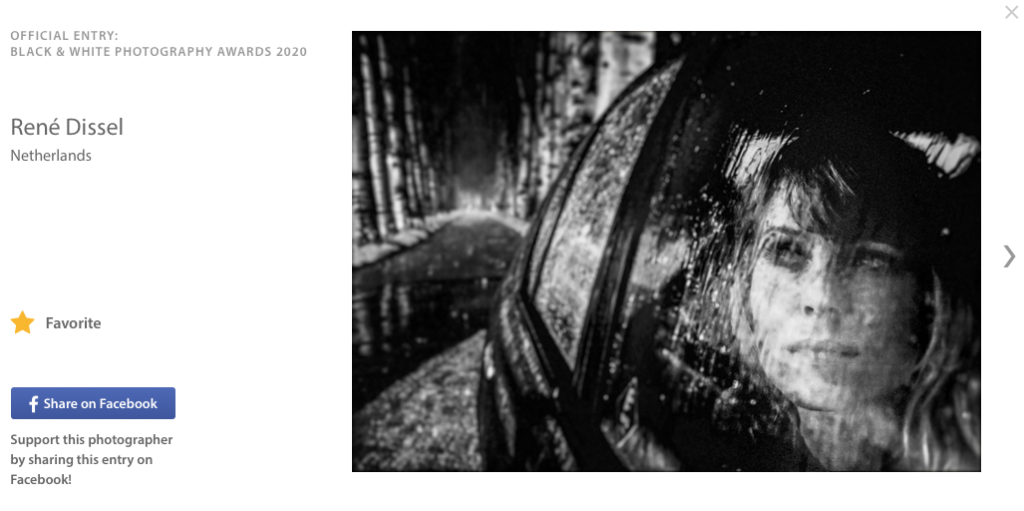 Happy with the feedback in the review a got from Lensculture
https://www.lensculture.com/submission-reviews/85900
i really can refer to this sentence "transcend the mundane into a distinct moment that offers something that departs the subject matter" not giving it all away for the viewer letting them fill in the gaps.